Litt om oss og oppdrettet


Spartacus bengals er et TICA registrert (siden 2008) bengaloppdrett
i Vest-Agder - Norge.

Jeg vektlegger sterke og friske katter, jamfør TICAs bengalkatt standard og også med gode kontraster og
god flyt i deres mønstre. Målet er å få frem vakre katter med et meget villt utseende og god helse.
Jeg har et spesielt øye til deres individuelle personligheter og legger mye arbeid i sosialiseringen av våre katter.

I oppdrettet har vi både brune og sølvfargede bengalkatter og vi avler frem både variantene marblemønstrede og
spottede/rosettmønstrede bengalkatter.

Mine katter og kattunger er vant til barna i hjemmet, de voksne kattene i oppdrettet har også fri
tilgang til å lufte seg i gode utegårder.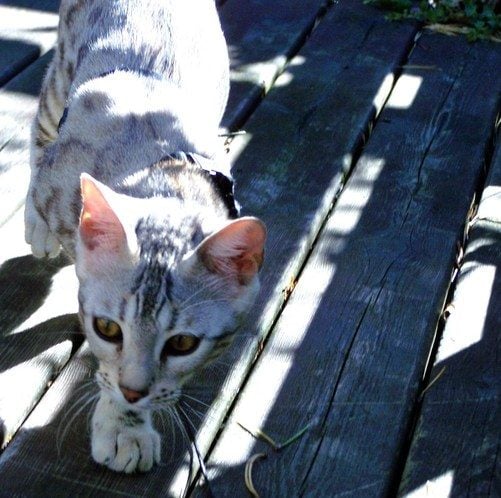 ---



Welcome to Spartacus' bengals.
We are a TICA registered bengalcattery in Vest-Agder -Norway.

We prefer strong and healthy cats, up to the bengal-standards, also
good contrasts and flow in their pattern.
We have a special eye for their individual personality and put a lot
of work behind socialising our cats.
The goal is to breed great cats with the wildest look, we breed for type, health and with care for the genetic base of the bengal.